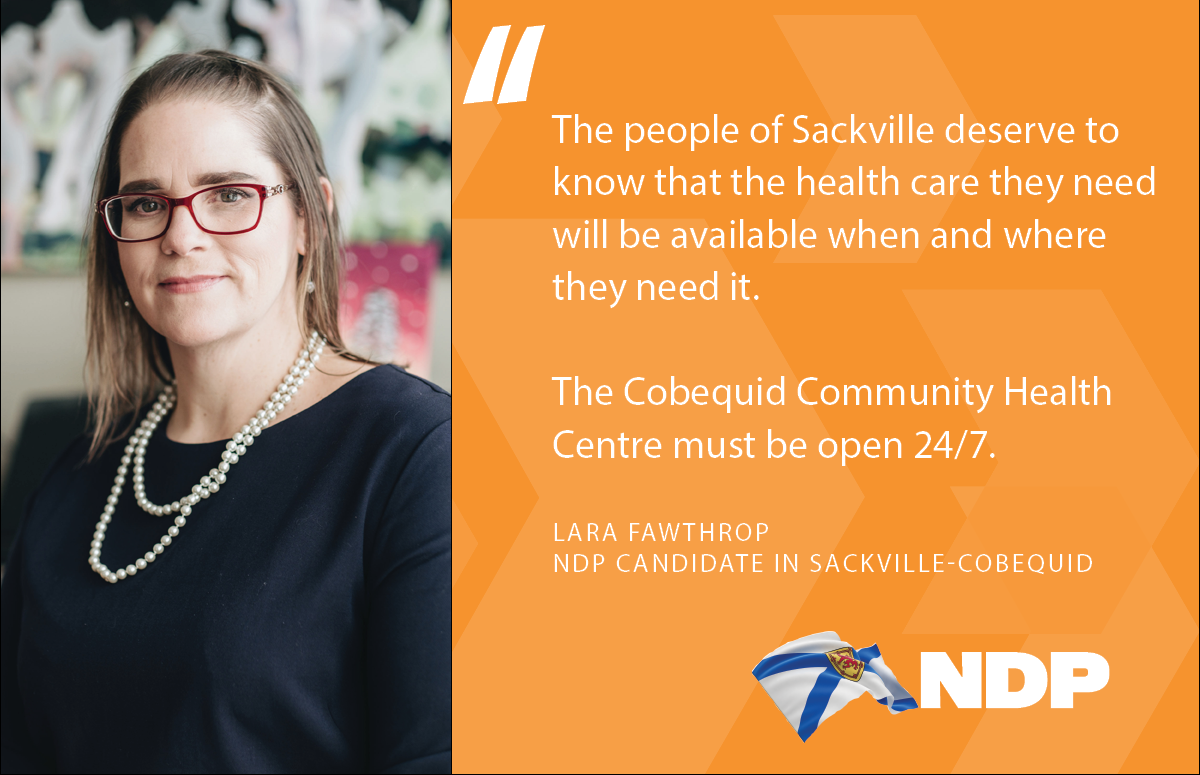 Keep the Cobequid Community Health Centre open 24/7
The people of Sackville deserve round-the-clock health care.
Sign the petition
Lara Fawthrop for Sackville-Cobequid
Lara Fawthrop is an experienced community builder. She has been a teacher for the last 18 years, including 11 years teaching Music and English at Sackville High School. She has worked directly with parents, families, students and community members while directing musicals, and chairing large fundraisers such as the Sackville High School Dance Marathon for the IWK.
As your MLA, Lara will work to make sure people can get the health care they need, and our kids get the best education possible.